Feline
Canine < 10 lbs.
Canine 10-20 lbs.
Canine 21-50 lbs.
Canine 51-100 lbs.
Canine 100> lbs.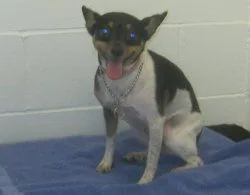 BOARDING POLICIES:
1. To make a reservation please call 231-862-3113.
2. We are open Mon.-Fri. 8:00am to 5:30pm and Sat. 8:00am - 12pm to drop off your pets.
3. We use general food for feeding our guests. If your pet is on a special diet please bring enough food for his/her stay. Make sure all foods and treat containers are labeled with your last name.
4. Please bring any medications your pet may currently be taking. Dispensing instructions will be recorded at drop off.
5. Please bring any toys, blankets and personal items for your pet to make his/her stay more comfortable. While your pet's belongings will be recorded at the time of drop off, make sure all items are labeled with your last name.
6. You are able to pick up your pet any time during business hours or please make specific arrangements with our staff. If something changes, and your pet needs to stay longer, please call as soon as you know the change.
7. All pets who board at Irons Animal Hospital are required to be up-to-date on vaccinations. Please let us know if any vaccinations or treatment will be required during your pet's stay.
We strive to provide the best care and compassion for your pets. If there is the need for special or emergency treatments while your pet is boarding with us, we will first attempt to contact you or your designated contact of the situation. We appreciate your cooperation and understanding of our policies to provide a fair and timely service to all.
Pet Boarding at Irons Animal Hospital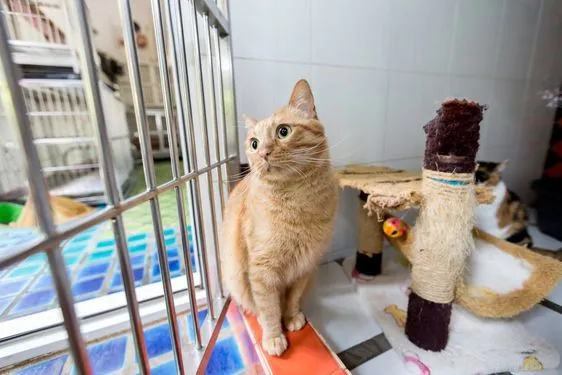 When you go on vacation, a business trip or spend a weekend away, it's important to have reliable care for your pets. Pet boarding for dogs and cats with Irons Animal Hospital is a great way to make sure your pet is comfortable and well taken care of while you enjoy your trip.
Benefits of Veterinary Pet Boarding
Veterinary pet boarding offers many benefits over traditional pet boarding, and the biggest benefit is that we have a veterinarian and veterinary technicians that are experienced and trained in the handling and care of all types of dogs and cats. We also have the ability to immediately examine and provide medical care for your pet if he or she becomes ill, and the ability to administer daily medications for pets with chronic illnesses.
Boarding Services
When you bring your pet in for an overnight stay in our boarding center, you can be assured that we will treat your pet like a member of our own family.
Comfortable overnight accommodations for dogs and cats
Walks for dogs
Socialization for dogs and cats
Large boarding kennels and kitty condos
Separate areas for dogs and cats
Additional services upon request
Overnight Stays for Dogs and Cats
We provide dogs and cats with comfortable certified pet boarding services at Irons Animal Hospital. Our loving and caring staff is well-trained to provide your pet with everything your pet needs during his or her stay. We offer cats a quiet place to relax and plenty of petting and human socialization. Dogs receive multiple walks a day and can spend time in our doggy activity center so that they can socialize and play. To make your pet feel more relaxed and comfortable, you can bring his or her favorite toys, bedding and food. If your pet has any special needs or needs daily medication, just let us know. We can board and care for all types of dogs and cats and administer medications. If you would like additional services, like baths, grooming, wellness checkups and dental cleanings, just let us know.
To learn more about boarding services with our team, call us today at 231-862-3113.